CATHX FDI® STRUCTURES is an acquisition technique to gather clear high-resolution image and accurate laser measurement information offshore. Allowing engineering and inspection to be performed onshore.
The speed at which visual and laser information can be acquired via CATHX FDI® STRUCTURES reduces vessel times, carbon footprint and operational costs by up to 50%.
DIGITISATION FOR SUBSEA ASSETS
Digitisation of subsea assets has become a key requirement when conducting underwater surveys. CATHX FDI® STRUCTURES generates and provides our Clients with a high-resolution and scaled "CATHX FDI® Visual Twin" of subsea assets at considerably reduced operational costs compared to conventional visual inspection.
The CATHX FDI® Visual Twin is an inspection method with a scaled 3D visual representation of a structure supported by specific 2D UHD image sets where Clients can zoom into specific details and visually verify the information.
DATA ACQUISITION SYSTEM

INTEGRATED INSPECTION AND MEASUREMENT SYSTEM
The CATHX VANGUARD system is a dual-sensor stereo imaging and laser measurement system that delivers CATHX Fast Digital Inspection (FDI®) for a range of subsea ROV operations.
Consistently captures sharp high-quality imagery
Stereo camera design enables the capture of precision measurement data
Easily integrates onto most Work Class and Observation Class ROVs with as few as two cables required for integration
Transports easily – Only three Peli™ cases are required to ship the whole system
Multi-modes of operation – Configurable for a wide range of applications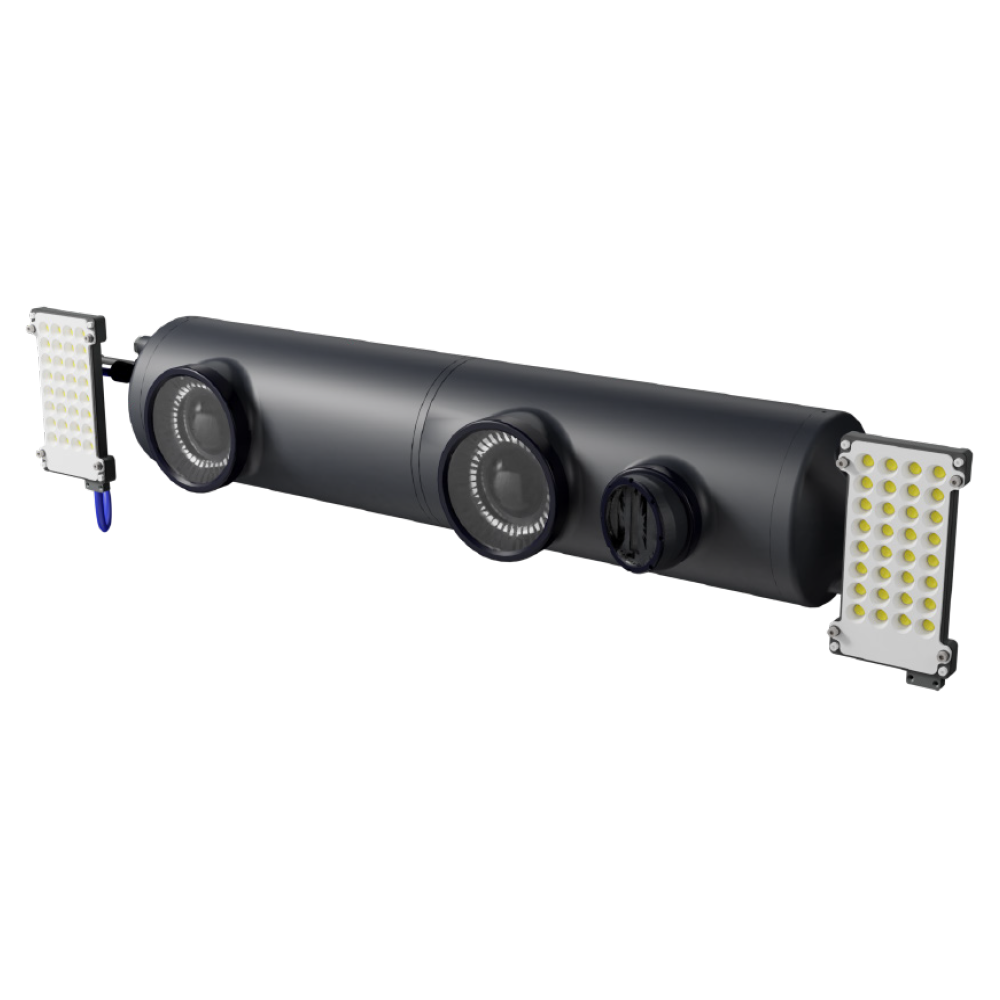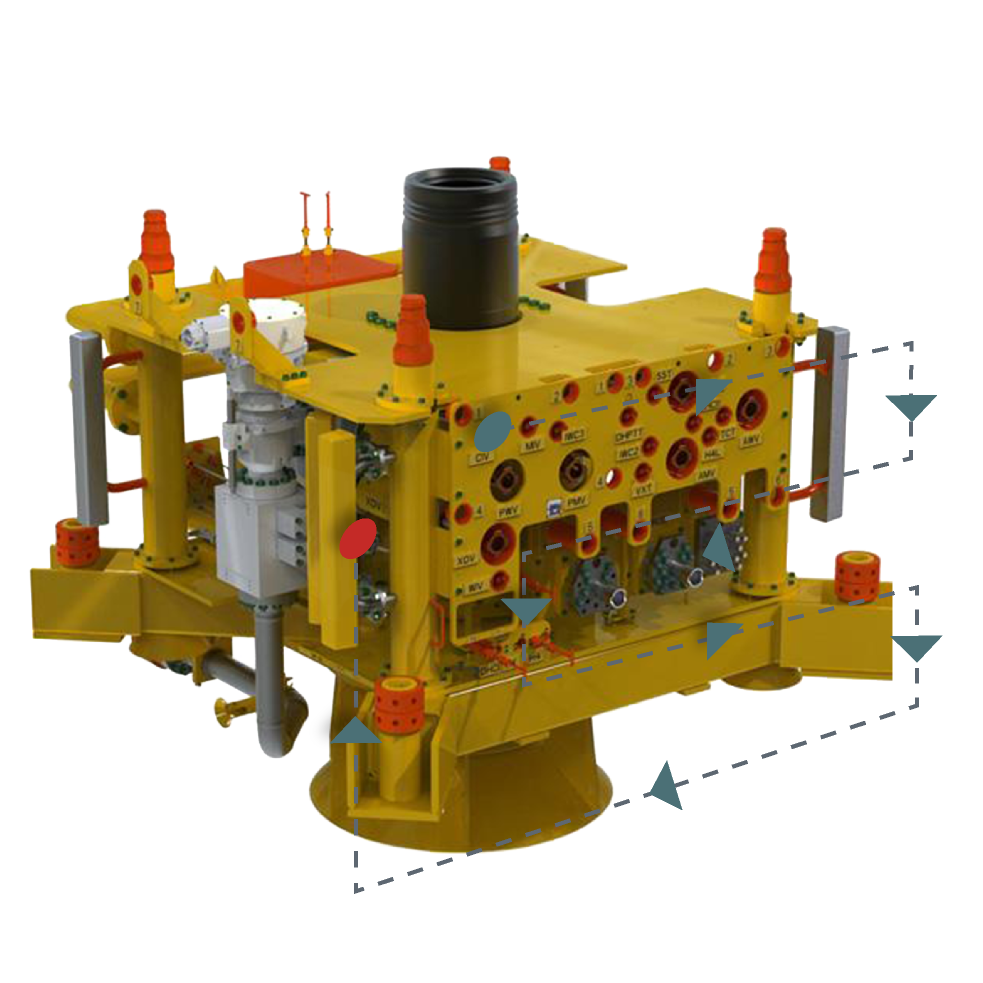 We recognise that specific Client assets and inspection requirements may differ. As part of the CATHX FDI® STRUCTURES service, we work with each client to establish discover and determine the optimal flight paths to meet their data requirements and to reduce vessel times during data collection contributing to a reduction in vessel times.
Cathx Ocean has developed a methodology for non-stop acquisition, removing the need for Inspection Engineers to be present on the vessel and enabling onshore inspection.
ONSHORE INSPECTION

3D INSPECTION SOFTWARE
CX Observer is a powerful software application that dramatically simplifies the inspection process through an intuitive 3D inspection environment. By using CX Observer, asset inspection can be moved onshore, reducing operational costs and personnel required offshore.
View multiple perspectives of assets at millimetre resolution
Obtain reliable, accurate and repeatable measurements
Track changes over time
Identify anomalies and defects early
Reduces HSE risk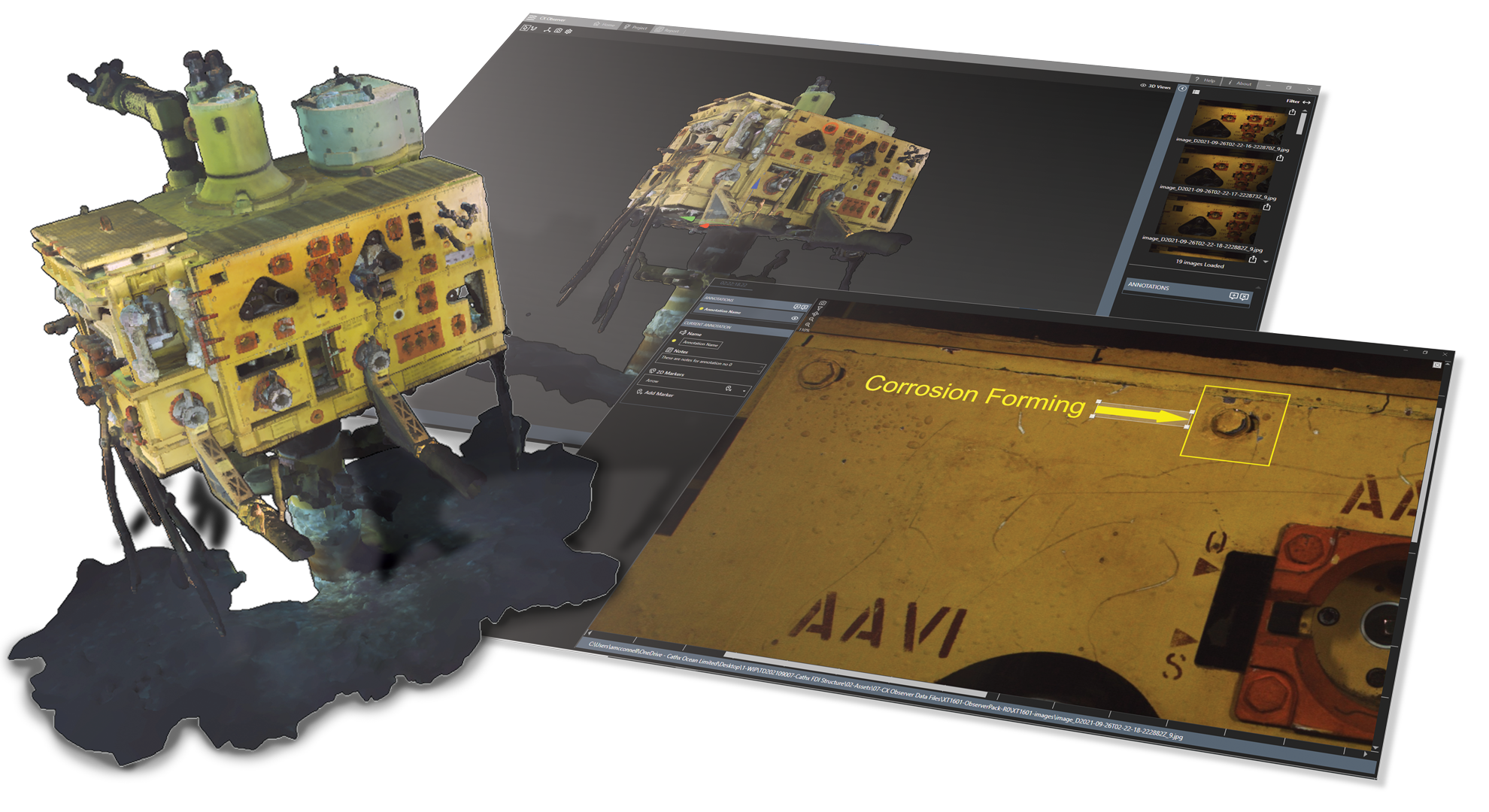 BENEFITS OF CATHX FDI® STRUCTURES

FAST
Acquires data up to twice as fast as conventional inspection, reducing vessel times, carbon footprint, and operational costs by up to 50%.

DIGITISATION FOR SUBSEA ASSETS
Generates high-resolution and scaled Visual Twins of subsea assets at considerably reduced operational expenditure compared to conventional visual inspection.

REDUCES HSE RISK
CATHX FDI® STRUCTURES acquisition methodology requires fewer people to be on the vessel. Our inspection software allows for onshore inspection further reducing offshore HSE risk.

BETTER PERSPECTIVE
Make more informed decisions on preventative maintenance through the large range of video, image, and laser data deliverables, reducing the risk of production downtime.

FLEXIBLE OPTIONS
Available for single projects or longer-term licences, enabling the procurement to move from capital expenditure to operational expenditure.
CONTACT US TO ARRANGE A DEMONSTRATION
Fill out the form below to start to acquire the information you need on your structures – faster, safer and for less cost.