CATHX FDI® STRUCTURES is an acquisition technique to gather high-resolution clear image, laser and measurement information offshore. Allowing engineering and inspection to be performed onshore.
Why use CATHX FDI® STRUCTURES?
CATHX FDI® STRUCTURES reduces the constant challenges caused by poor visibility to collect ultra-sharp images and accurate measurement data, whilst reducing vessel time and fuel consumption by up to 50%. Inspections take place onshore, substantially reducing HSE risk and allowing for greater user collaboration on digital data in a 3D environment.
How does it work?
Cathx Ocean supply our global clients with the sensor payload hardware in the form of the CATHX VANGUARD. We provide planning, engineering, and operational expertise to successfully complete project scoping, ROV integration, mobilisation, and offshore support or training for offshore data acquisition and QC. We offer the onshore inspection and visualisation software tool, CX OBSERVER, to allow our clients' inspection engineers to perform inspection and reporting onshore.

FAST DATA ACQUISITION
Up to 50% less vessel time reduces
cost, fuel consumption, and HSE risk.

DATA QUALITY
Clear, sharp Ultra High Definition (UHD)
images and laser data from multiple perspectives
using the CATHX VANGUARD.

MEASUREMENT
3D scaled models allowing
measurement extraction.

ONSHORE INSPECTION
CX Observer software enables
inspections engineers to perform
inspections in a 3D environment
with both image and laser data sets.

COLLABORATION
View data in a visual 3D environment
that is easy to use, enabling efficient
stakeholder collaboration.

REPORTING
Point cloud and image-based
event tagging and cataloguing
with export options to third
party integrity solutions.
Rapid, informed and confident decision making
Completing a CATHX FDI® campaign requires careful planning and execution to ensure efficiency is achieved offshore, that good data is acquired, and that delivers quality data products. Cathx Ocean utilises field-proven methods to achieve a successful campaign.
PLANNING & SCOPING
We help develop our client's needs and
put an action plan together to deliver
on their objectives at all stages from
acquisition to data delivery.
EXPERIENCED SUPPORT
We offer remote and offshore support
based on the scope for operations to
help achieve planned objectives.
INTEGRATION &
MOBILISATION
To complete a survey in half the
time, means we must constantly
work efficiently. We provide
experienced offshore and remote
support to help get the vehicle in
the water faster.
DATA SERVICES
Using state-of-the-art hardware,
software and cloud-based tools, our data
delivery team can quickly scale up
capability to deal with large data sets.
DELIVERABLES
Our data deliverables include
a range of formats including UHD
Images, 3D Data Models, data
visualisation packs and many more
available based on the client's scope.











PHASE 1 - ONSHORE

INTEGRATION DESIGN
As every scope and ROV are
different, we help design the right
system configuration for each
specific need and vehicle.
PHASE 2 - OFFSHORE

ACQUISITION
We provide guidelines to help decide
the best flight paths to enable fast
acquisition & achieve the best quality
of captured data for 3D reconstruction.
PHASE 3 - ONSHORE

INSPECTION
CX OBSERVER data packs are delivered
to the inspection team for performing
analysis of the surveyed structure. Data
can be integrated into third-party
integrity solutions or exported to a
required file type.

INTEGRATED INSPECTION AND MEASUREMENT SYSTEM
The CATHX VANGUARD system is a dual-sensor stereo imaging and laser measurement system that delivers CATHX Fast Digital Inspection (FDI®) for a range of subsea ROV operations.
Easily Integrates onto most Work Class and Observation Class ROVs
Pre-calibrated for swift acquisition out of the box
Flexible data collection configurations across a wide range of applications
2 Imaging Sensors for Stereo Still Imaging, Laser Imaging and Video Imaging
Powerful lighting for high-quality image data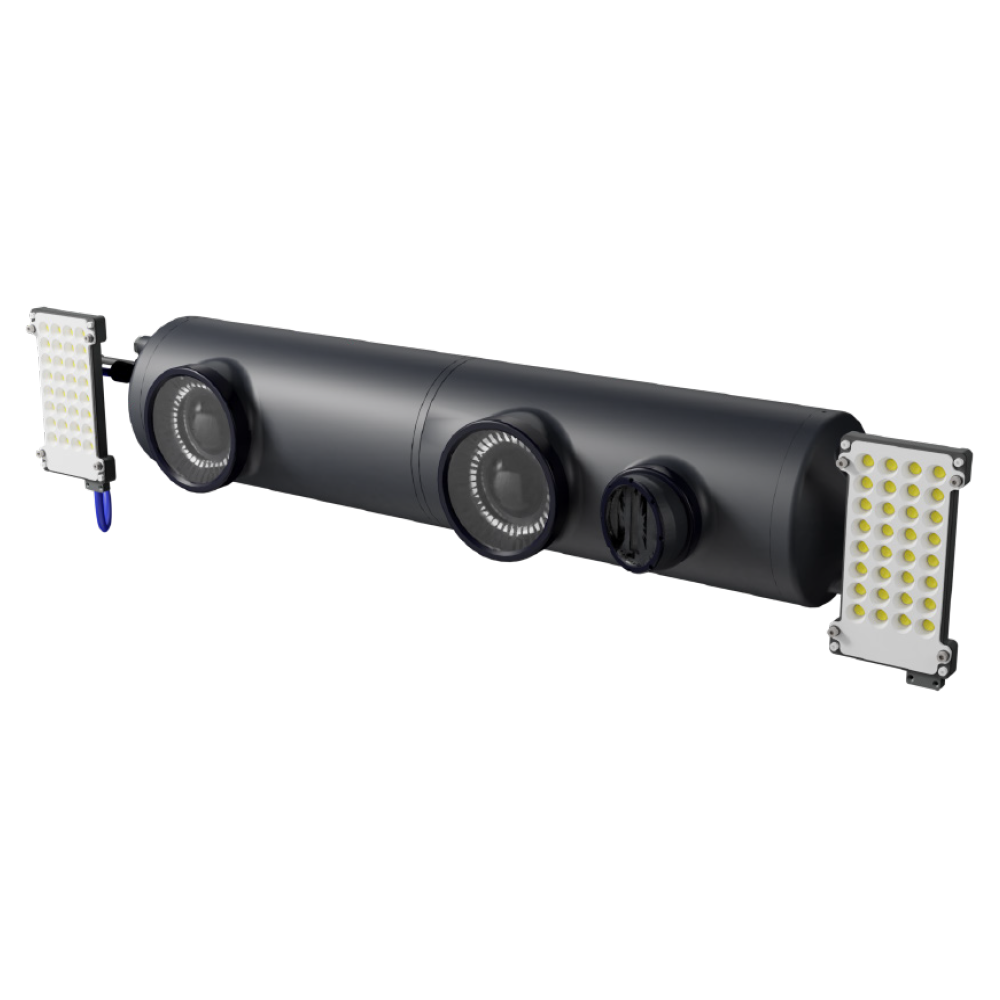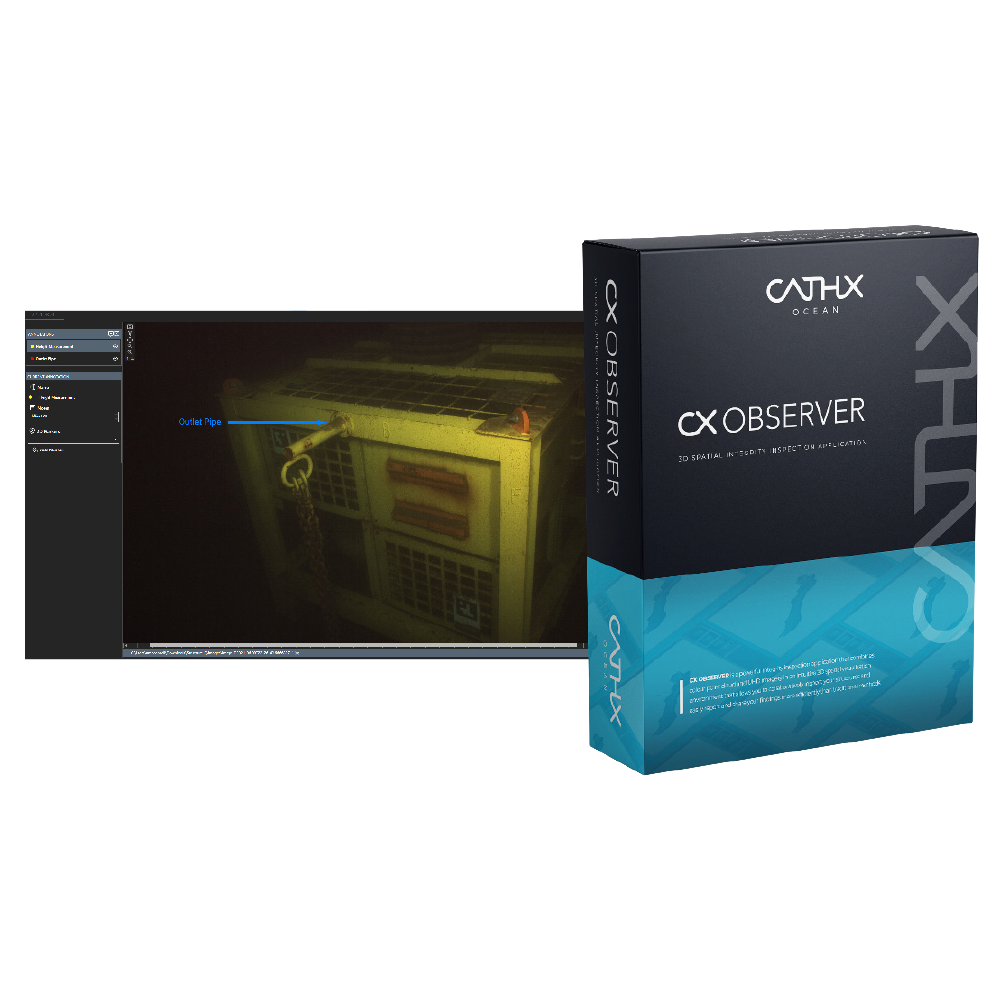 3D SPATIAL INTEGRITY INSPECTION APPLICATION
CX OBSERVER is a powerful integrity inspection application that combines colour point cloud and UHD imagery in an intuitive 3D spatial visualisation environment that allows you to collaboratively inspect your structures and easily report and share your findings.
Intuitive 3D Inspection Interface

 

Supported with UHD Images

 

Take accurate measurements

 

Annotate events and issues in 2D or 3D
Easily Compile reports for sharing

 

Compatible for Windows
CONTACT US TO ARRANGE A DEMONSTRATION
Fill out the form below to start to acquire the information you need on your structures – faster, safer and for less cost.