CASE STUDY
MARINE HABITAT INSPECTIONS
Seagrass, Maërl beds and Reef habitats
MERC Environmental, a leading Irish environmental solutions company, required a solution to effectively capture high-resolution images of underwater habitats around the coast of Ireland. Projects ranged from the mapping and monitoring of changes in seagrass and Maërl beds, and more recently, reef habitats, including biogenic and geogenic reefs. There are numerous challenges to this work which is conducted in shallow coastal waters off small vessels. Previously used tools from other vendors, failed to provide the necessary clarity, especially in challenging underwater conditions.
CLIENT

ABOUT MERC
Provides ecological consultancy services and advice to clients in Ireland, Europe and globally. MERC specialise in the survey, mapping, and assessment of marine and coastal habitats. MERC comprises a team of professional and highly experienced natural scientists with many years of cumulative research and survey experience.
THE CHALLENGE
MERC Environmental had attempted to utilize various imaging systems in the past. However, they faced several issues:
Many imaging systems were designed for larger vessels, while MERC operated an 8-meter rib with limited space.
The need for easy data acquisition and storage
The requirement for high-resolution imagery, especially in areas with sediment, strong currents, and poor visibility.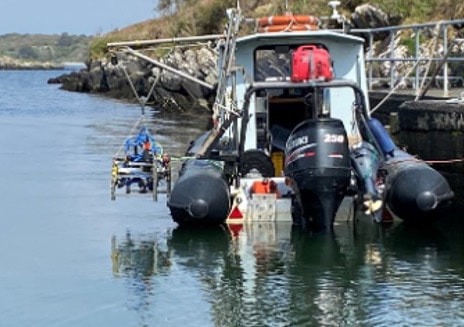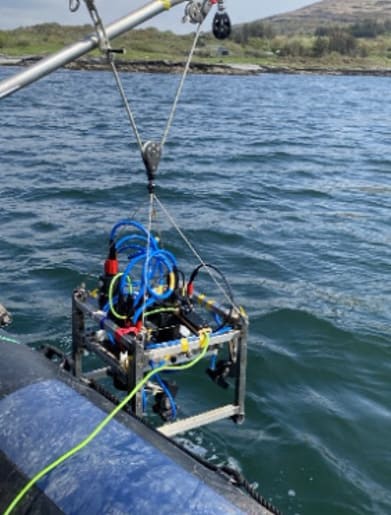 THE SOLUTION
MERC's collaboration with Cathx brought forth a system that could handle their specific challenges. Key benefits of the Cathx system include:
Strobe Lighting
In areas like the Shannon Estuary with significant sediment flow, imaging with traditional cameras and 'always on' lighting was nearly impossible. However, Cathx Ocean's strobe lighting enabled MERC to capture clear images where other systems failed.
Versatility
Whether it was for a dumping at sea license in the Irish sea or monitoring the Shannon Estuary, the system consistently provided high-quality results.
High resolution
For projects requiring species-level identification, Cathx Ocean's system provided the clarity MERC needed.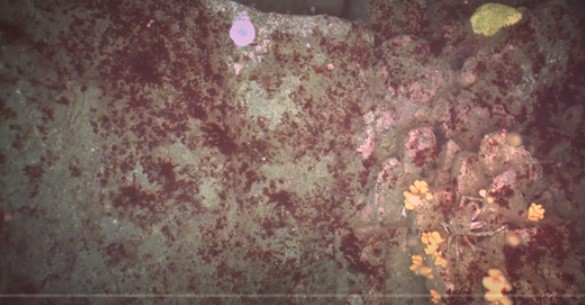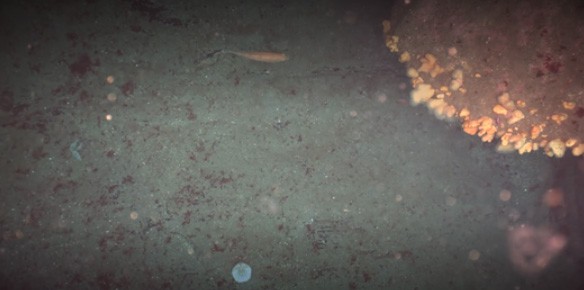 THE RESULTS
With Cathx Ocean Imaging System, MERC Environmental could:
Successfully map and monitor various underwater habitats.
Gain an edge over traditional imaging systems due to superior imaging quality.
Provide invaluable data for environmental impact assessments, especially crucial with the anticipated boom in offshore wind projects.
The system's ability to ground truth habitats, rather than relying solely on multi-beam or side-scan data, made it indispensable for MERC's operations.
THE FUTURE
The surge in offshore wind projects will necessitate increased monitoring of geogenic and biogenic reef habitats. MERC believes that there is an opportunity for further collaboration with Cathx Ocean, especially with the evolving requirements in environmental monitoring. MERC will continue to explore the deployment of new sensors to enhance their data capture capabilities.
MERC's partnership with Cathx Ocean Imaging System has proven to be a game-changer in their underwater imaging endeavours. The collaboration has not only solved their immediate challenges but has also positioned them well for future environmental monitoring projects. The case exemplifies how the right technology, when aligned with specific user needs, can yield unparalleled results.