Cathx FDI Pipeline Inspection Survey Services
How Cathx Ocean's end-to-end services delivered a faster pipeline inspection survey by capturing high resolution imaging and laser data sets. This was achieved through accelerated data acquisition, post processing efficiencies and optimised workflows.

Working with a client in Australia, Cathx Ocean's end-to-end services gathered high resolution data from 889 km of pipeline. Accelerated data acquisition and post processing efficiencies yielded faster survey times and optimised workflows to achieve high resolution imaging and laser data sets.

The objectives of the dives from Cathx were:
To acquire accurate laser and imaging data along with real-time Quality Assurance (QA).

To complete pipeline survey in a reduced time compared to traditional survey methods.

To complete survey of the 42-inch pipeline of 889 km in length providing accurate user-friendly pipeline inspection data.

To achieve post processing data efficiencies and seamless workflow integrations.

To provide an end-to-end service to reduce the client's overall cost in terms of equipment, integration and data handling.
In collaboration with an offshore survey company, Cathx Ocean provided our end-to-end services for pipeline surveys for their client.
Cathx Ocean's end-to-end service provided the equipment including the Cathx Pathfinder Imaging System, which integrated onto the ROV. The system integration and testing, alongside data provision and processing were carried out by the Cathx Ocean team to reduce the client's overall cost of equipment, integration, and data handling.
2 x Cathx Fast Fly stills cameras

2 x Cathx Fast Model laser units

1 x Cathx Fast Video camera

6 x Cathx Pulsar I strobe lights

1 x Cathx imaging system pod

Brackets and cabling

Topside equipment:

Data storage facility 

Cathx Mission Planner and Mission Monitoring Software

Cathx Pipeline Inspection Survey workflow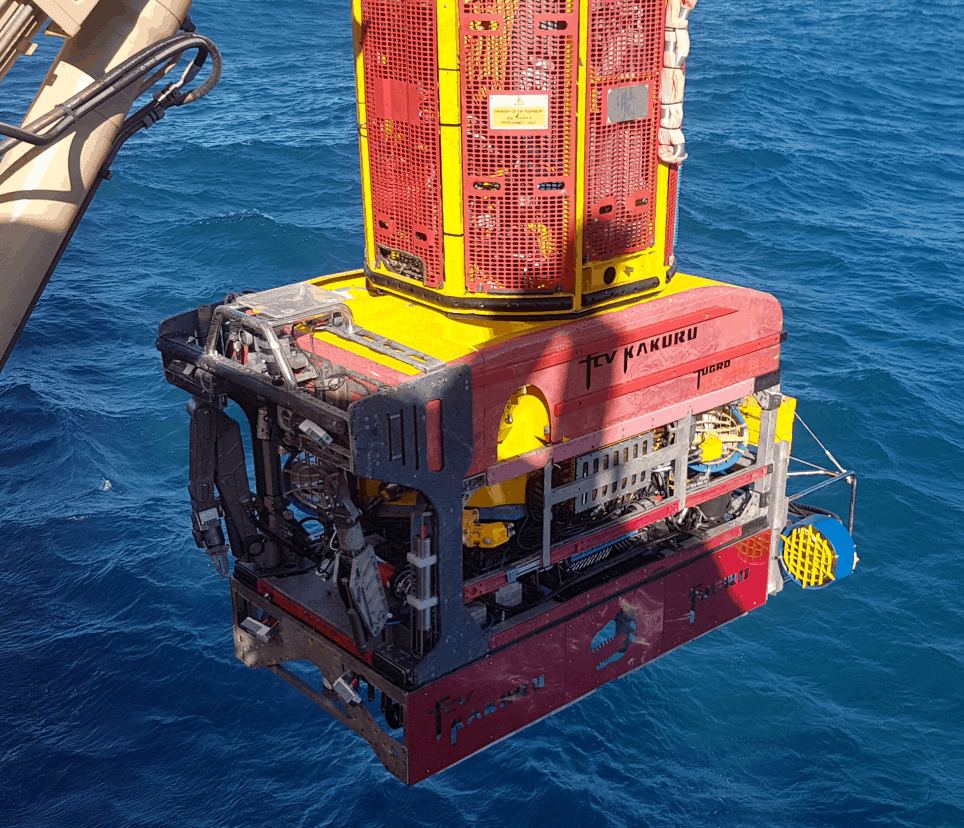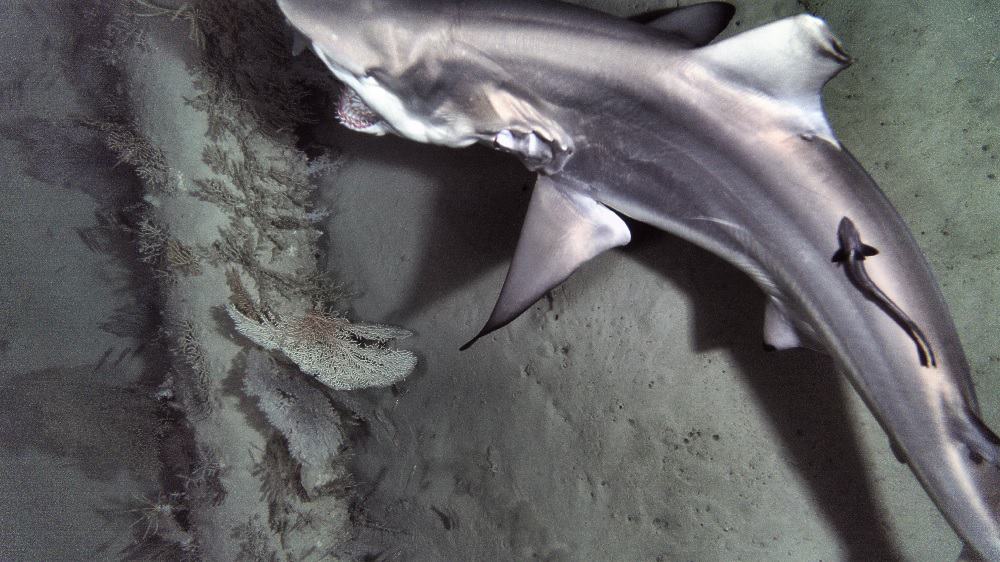 The Challenges
High Cost of Pipeline Surveys 
Conventional pipeline surveys are an expensive and time-consuming process. Both offshore and onshore personnel are required to integrate the equipment, monitor the system and process the data.
Slow Speed of Pipeline Inspections
The speed of traditional pipeline inspection surveys is slow. This is as a result of the use of video and having to traverse closely to the pipeline, due to lighting limitations and poor visibility. This impacts the number of days required to complete a survey.
Data Quality and Poor Visibility
The quality of the acquired data determines how much meaningful information can be extracted from the survey. Murky underwater conditions with poor visibility pose a challenge when gathering and processing data. Obtaining sufficient quality subsea imaging data is challenging in these poor environmental conditions. High resolution data needs to be collected as fast as possible.
Pipeline Length
Surveying a pipeline of this length is a significant challenge in itself. The mission planning, execution and evaluation are complex and involve cross functional collaboration. The significant pipeline length of 889 km increases the implications of issues for all aspects of the mission. There is potential for more difficulties with every kilometre of pipeline.
Data Handling, Quality Assurance and Workflows
Data handling including real-time QA, data storage and post processing is a skilled service that requires significant experience from of a team of experts. Workflow integration is crucial to the mission, as Cathx Ocean need to integrate seamlessly and efficiently with the existing customer workflows. 
The Solution
Cathx Ocean provides innovative and practical solutions for optimal mission integration and execution.
Equipment, Software and Integration
The equipment provided included the Cathx Pathfinder subsea imaging and laser system, topside computing hardware, Cathx software packages and data storage. Cathx Ocean's integration team worked closely with the client to ensure that mobilisation, integration and demobilisation of the equipment was carried out efficiently. The laser system calibration was carried out prior to starting the mission. This ensured the accuracy of the data collected to obtain the highest quality datasets. Integration support was carried out prior to the mission. This included equipment positioning recommendations, mechanical drawings and logistics.
System Testing and Calibration
The Cathx offshore team carried out full system testing and calibration before the mission. This testing ensures that the most accurate laser and imaging data can be gathered and delivered. To ensure mission readiness, the imaging system setup and mission profiles are developed and simulated on the Cathx mission planning software pre-mission. Real-time live on-mission data quality assurance is also provided with the Cathx Mission Monitoring software. This ensures the data is of the highest quality, when being captured.
Data Provision and Processing
Data deliverables provided by the Cathx SOLID post processing application include flat field correction, sharpening, world file generation, colour point cloud and distortion correction. These post-processes enhance the raw data collected from the survey and correct any optical irregularities in the images. Accurate 3D laser models are constructed for an immersive overview of the pipeline structure and also provide detailed millimetre accuracy measurements of the pipeline and surrounding seabed.
The Results
Cathx Ocean delivered outstanding datasets to the client. This was achieved in a fraction of the time taken for a conventional survey.
Faster Data Capture
The Pathfinder imaging and laser profiling system together with the end-to-end services team deployed by Cathx Ocean delivered faster data capture, unmatched mission times and increased efficiency.
Reduced Mission Time
The total time taken to complete this mission was just 16 days, which is considerably faster than another survey of this kind. This reduction in mission time, combined with equipment provision and integration by the Cathx end-to-end services team, has a positive effect on project overhead as the cost is also significantly reduced.
Reduced co2 emissions
Due to the faster survey time, the client did not have to burn as much fuel. This in turn reduced the carbon footprint of the mission considerably, which is of benefit to the environment.
Improved Data Quality
Once the raw data is collected, data processing takes place to enhance and develop the acquired data. Cathx Ocean's expert team of data processors achieved excellent results from the post-acquisition data processing software. The fast model component of the Pathfinder system provided laser data for accurate scale measurements of the pipeline to provide a precise data model. In total, there was 9TB of laser and imaging data collected throughout the survey.
The Future
Since the arrival of COVID-19, unmanned operations are highly sought after for future missions of this nature. Cathx Ocean are currently developing solutions to ensure that these types of surveys will one day become fully unmanned to reduce the health and safety concerns of having personnel offshore. It will also improve the environmental impact of surveys by reducing carbon footprint, while making survey times faster and reducing costs further.